Museums and parks
If you planned a few days vacation, we are pleased to recommend you to visit the following: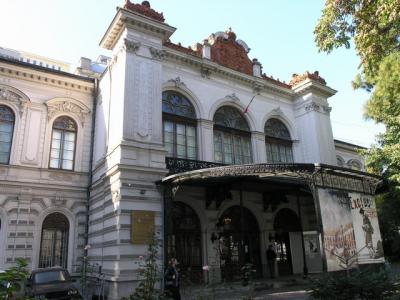 Bucharest Museum of History and Artwith its headquarters in Sutu Palace is situated in the vicinity of " Zero Kilometre" of Bucharest, in the sumptuous residence of the High Boyar C.Grigore Sutu, raised in 1833 by the architects Johan Veit and Konrad Schwink. The present museum was inaugurated in 1921 having a patrimony of 400,000 objects whose diversified typology catches the profile of the habitation over the centuries, from pre-historic eras till the present time, attesting facts, events, personality portraits which offers strong contents of the city's memory. (8 minutes walk)
Address: Bd. I. C. Bratianu Nr.2, Bucharest
Visiting hours:
10:00 -18:00, Wednesday-Sunday
closed: Monday and Tuesday, January 1st, Easter Sunday, December 25th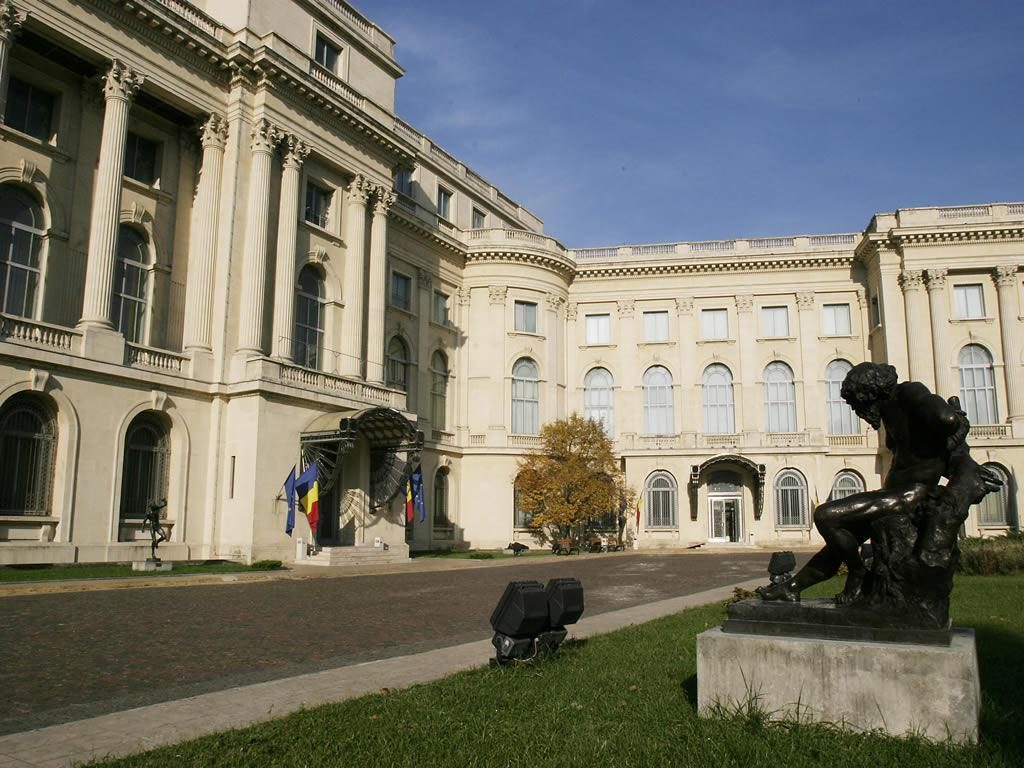 The Museum of Art Collections (Palace Romanit)is hosted by the building of the former Romanit palace. The edifice whose construction began around 1812 is one of the important reference points of the beginnings of the modern architecture in Bucharest. Finalized by Tresurer Grigore Romanit (Romanet), who also named it, the palace underwent, during the time, a series of massive changes, remaining, in spite of all, a witness of the political, social and cultural life of our capital. (8 minutes walk)
Address: Calea Victoriei nr. 111, Bucharest
Visiting hours: Saturday - Wednesday
11.00 - 19.00 (May - September);
10.00 -18.00 (October - April)
Closed: Thursdays, Fridays, January 1st and 2nd, 1st and 2nd day of Easter Holiday, May 1st, August 15th, November 30th, December 1st, 25th and 26th.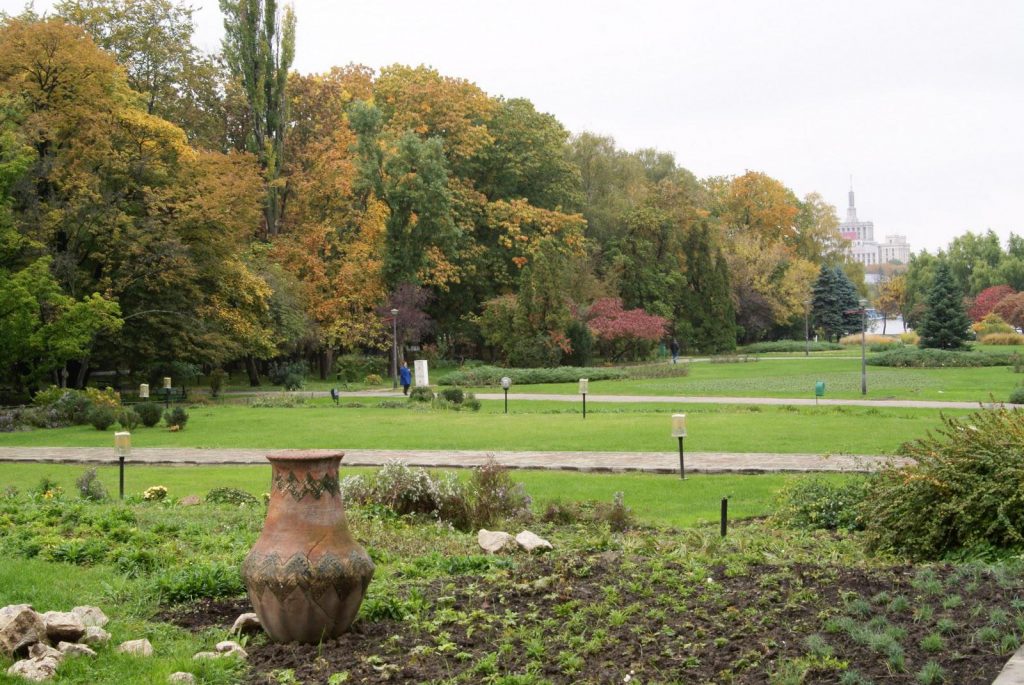 Herastrau Park.
It is the largest park of Bucharest, spreading over an area of 74 hectares; it was established in 1936 on the shores of Herastrau Lake. (50 minutes walk)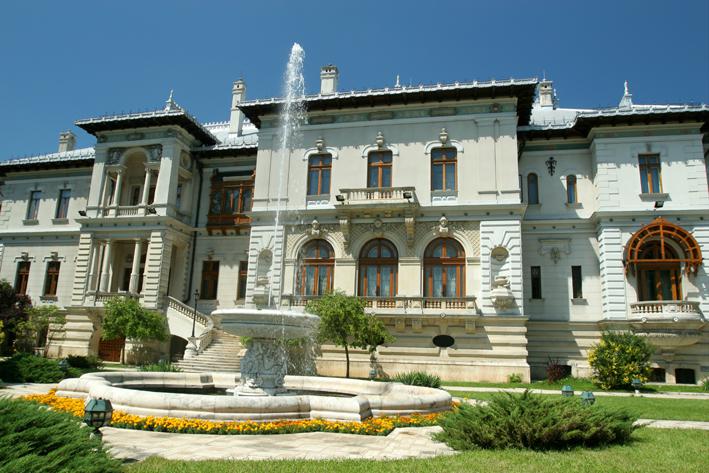 Cotroceni Palace is part of Cotroceni National Museum, a specialized institution to display the medieval and modern history of the palace as well as its evolutions and transformations through the years. The Cotroceni Palace, the church and the monastery reflect three centuries of history, which interweave political, military, diplomatic, religious and cultural aspects directly with the general development of the Romanian society. Thus, throughout three centuries, a long line of remarkable personalities took important decisions and lead Romania from this very place, beginning with the founder of the palace, the rich Prince Serban Cantacuzino. Among them are worth to be mentioned great names like Constantin Brancoveanu, Nicolae and Constantin Mavrocordat, Alexandru Ipsilanti, Constantin Gheorghe Hangerli, Alexandru Moruzi, Barbu Stirbei, Alexandru Ioan Cuza, Carol I of Hohenzollern - Sigmaringen, Ferdinand I. (60 minutes walk)
Address: Bd. Geniului nr. 1, Bucuresti
Visiting hours:
Museum: Tuesday - Sunday: 9.30 -17.30
Exhibitions: Tuesday - Sunday: 9.30 -17.00
Cotroceni Church: Tuesday – Sunday - free entrance: 9.30 - 17.30
Closed: January 1st and 2nd and the 2nd day of Easter Holiday, August 15th, December 1st, the first and the second day of Christmas.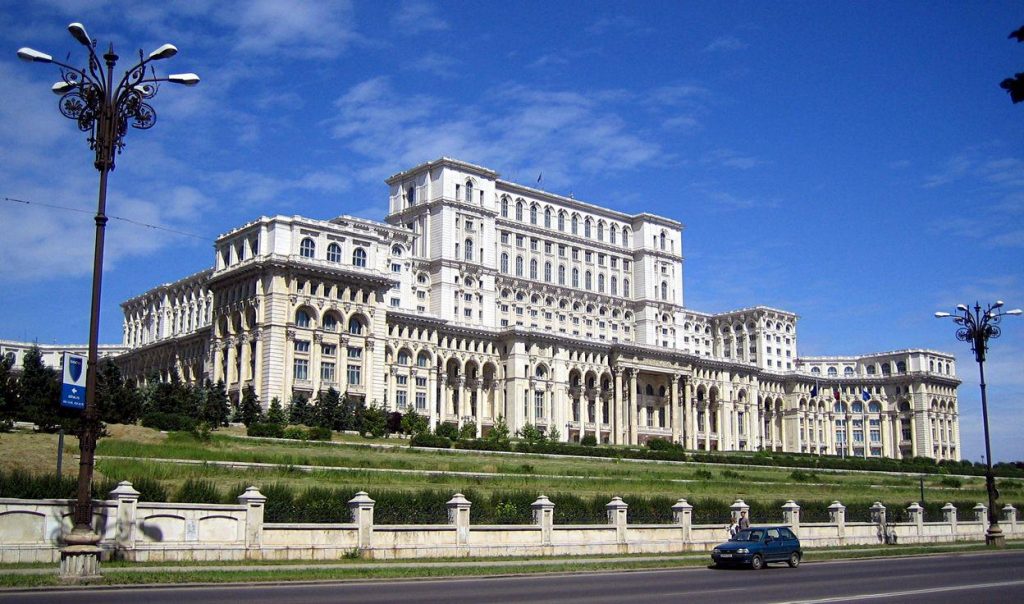 The Parliament Palace (The People's House)is situated in the central part of Bucharest on the placed called no wadays Dealul Arsenalului. The building has an area of 330,000 sqm, being mentioned in the "Records Book" under the chapter of "Administrative Buildings" on the 2nd place after the Pentagon while from the point of view of its volume with its 2,550,000 sqm, it holds the 3rd place in the world, after the assembling building of the spaceships from Cape Canaveral in Florida and the Pyramid of Quetzalcoatl from Mexic. (40 minutes walk)
Address: Str. Izvor, nr. 2 - 4
Program: Monday – Sunday
10:00 –16:00, last tour at 15:40
The Triumph Arch
The monument designed by Petre Antonescu was built during the period 1921-1922. It commemorates Romania's victory in the First World War. (55 minutes walk)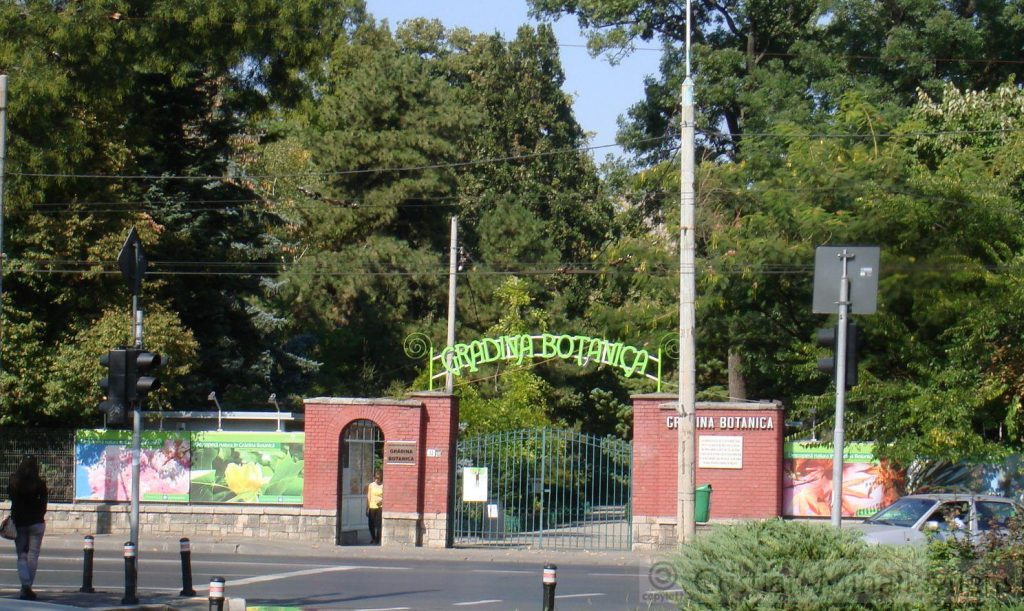 The Botanical Gardenwas set up as an institution in 1860 as part of the Faculty of Medicine and Pharmacy on the initiative of Dr. Carol Davila, further to a decree signed by the Ruling Prince Alexandru Ioan Cuza. The Botanical Garden is inaugurated on November 5th, 1860. (60 minutes walk)
Address: Sos. Cotroceni nr 32, Bucharest
Program:
The Botanical garden "Dimitrie Brandza" – daily between 08 - 20 hrs
(April 1 - October 31)
(Exterior spaces) – daily from 09 -17
(November 1 - March 31)
The Botanical museum Monday -Thursday: 10:00 –15:00
Saturday, Sunday 09:00-13:00
Exhibitions evenings: Tuesday, Thursday, Saturday, Sunday 09:00-13:00
Tropical Forest Pavilion: Tuesday, Thursday, Saturday, Sunday: 09:00 -13:00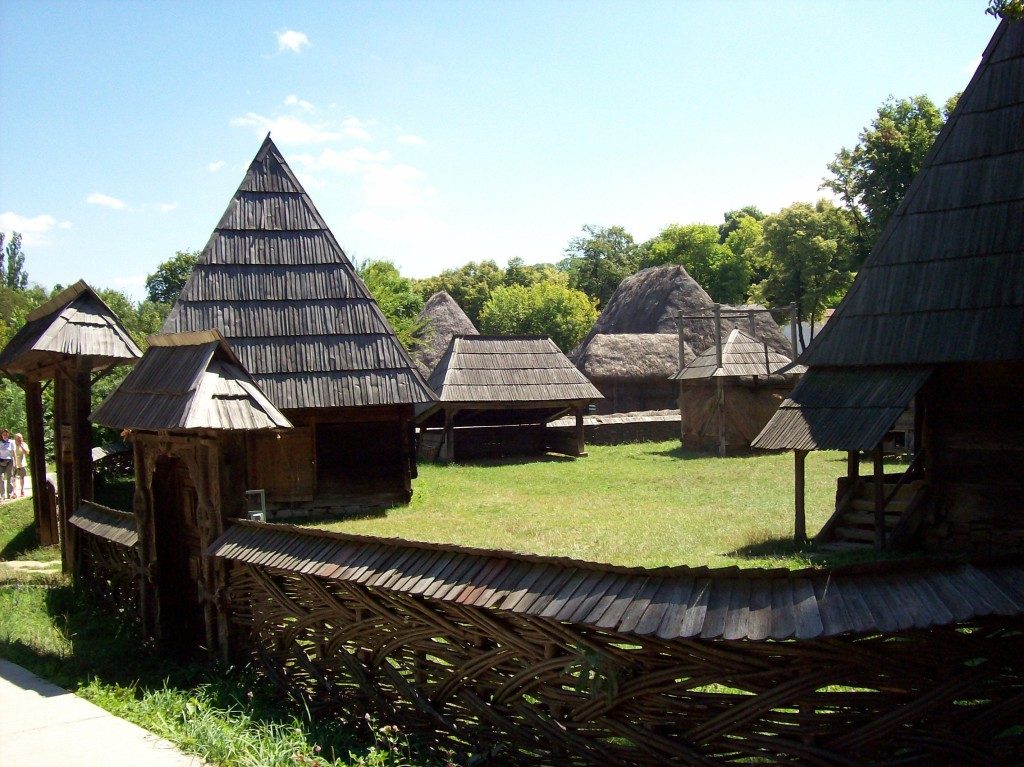 vizitati-5
"Dimitrie Gusti" National Village Museum (The Village Museum)
It is the creation of the folklorist and sociologist Dimitrie Gusti. The museum was inaugurated on May 10th, 1936, in the presence of King Carol II of Romania while for the public on May 17th, 1936, being, at present, one of the greatest tourist attractions of Bucharest. The plans of the site were carried out by the writer, playwright, director and scenographer Victor Ion Popa and the necessary financial funds were offered by the Royal Cultural Foundation.
The life in the rural environment with its rural customs and traditions have had a major importance in Romania's history. During the first centuries of this era, the Roman colonization had to have a rural character whereas before the first half of the last century, XXth, a large part of Romania's population still lived in the countryside. The rural communities were organized in such a way as to meet all their daily needs. Clothes were handmade. In order to build up the Village Museum which Dimitrie Gusti used to name" the sad sound of the bells of Romania's history", the houses were disassembled, piece by piece, transported by train, boat or carriages to Bucharest where they had to be assembled on the spot on the surface of today museum situated on the shore of 11 Herastrau park. The oldest house was built in the XVIIth century while the most recent one belongs to the XIXth century. The houses from the hill and mountain regions are quite different to those coming from the plain lands as the former have a high foundation while the latter, as a majority, have lower foundations and those originating from the zones frequently attacked by enemies being half driven in the ground. (60 minutes walk)
Address: Entrance from Kiseleff Ave., No. 28, Bucharest.
Visiting hours: Monday: 09:00 - 17:00; Tuesday - Sunday: 09.00 -19:00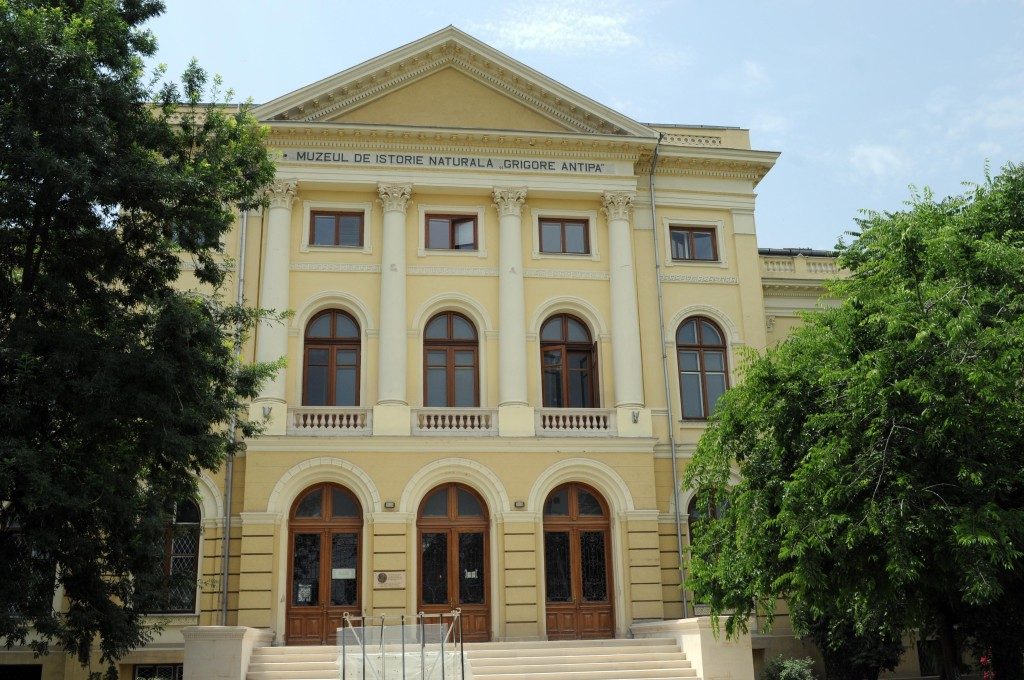 "Grigore Antipa" National Museum of Natural History (Antipa Museum)
The museum was set up on November 3rd, 1834, on the initiative of the brother of Prince Alexandru Ghica,the Great Ban Mihalache Ghica who donated important collections including Greek , Roman and Bizantine coins, collections of minerals, fossils, shellfish, fish, birds and mammals along with art works.
Throughout the years, the museum was hosted by various buildings in Bucharest.Its present headquarters was designed and constructed thanks to the endeavour and efforts of Dr.Grigore Antipa, its manager during the period 1893 -1944. The museum created by the great scientist was very modern both because of its display modalities and also because of its role and activity. By making sustained efforts, Dr. Grigore Antipa managed to enrich substantially the collections of the institution with valuable pieces from all the corners of the world. It is also the merit of Grigore Antipa the fact that the first bio-geographical dioramas were made in Bucharest, to become a model extended later on in all the great world museums. (40 minutes walk)
Address: Sos. Kiseleff nr. 1, Bucharest
Schedule: Tuesday – Sunday
10.00 -20.00 (April -October), last visitor admitted at 19.00 hrs
Tuesday – Friday
10.00 -18.00 (November -March), last visitor admitted at 17.00 hrs
Saturday – Sunday
10.00 -19.00 (November-March), last visitor admitted at 18.00 hrs
Closed: Monday, January 1st, Easter Sunday, December 25th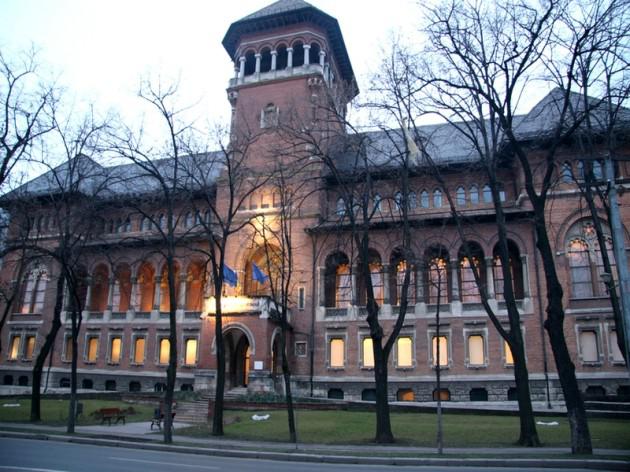 The National Museum of the RomanianPeasant is one of the most diversified museums in the European family of the museums of folklore arts and traditions. The present location of the museum was constructed during the period 1912 -1941 based on the plans of the architect N.Ghica – Budesti. The edifice, an illustration of the neo - Romanian style inspired by the Brancoveanu tradition follows the system 12 of monastery structure and was finalized in 1941. The red brick laying, the archways and the fret worked elements, the watch tower resembling the steeples of the old monasteries, confers the building the sumptuous aspect of a authentic palace of the art.
The museum possesses collections of ceramics, folk costumes, and woven materials for the interior, wooden object, furniture pieces, and peasant rugs. A wooden church was assembled in the museum courtyard, a historical monument from the XVIIIth century, brought here in 1992. (45 minutes walk)
Address: Sos. Kiseleff nr. 3, Bucharest
Schedule: Tuesday – Sunday
10.00 -18.00, last visitor admitted at 17:00
Closed: Monday, January 1st, December 25th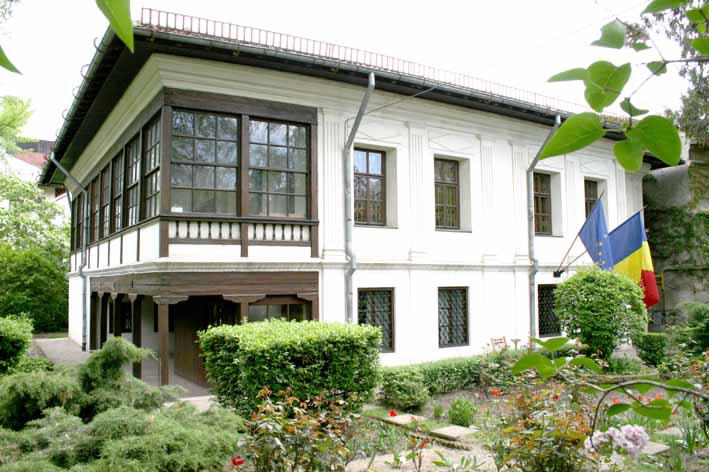 Melik House - the oldest house in Bucharest.
Melik House or Theodor Pallady Museum is located at 22, Spatarului St. and is the oldest residence in our capital. It was raised in 1750 by the Armenian Hagi Kevork Nazaretoglu and at present it shelters the paintings of Theodor Pallady, more than 800 drawings dating from the period when the Romanian painter served his apprenticeship in Paris. Alongside with these one can admire the 1270 collection pieces belonging to the family of Serafina and Gheorghe Raut,containing works of artists like Lubin Baujin, Edmond Aman Jean, Carolus Duran, Camille Corot, or Dutch, like Jan van de Capelle. (60 minutes walk)
Address: Str. Spatarului, nr. 22, Bucuresti
Wednesay – Sunday
11.00 -19.00 (May - September)
10.00 -18.00 (October - April)
Closed: Monday, Tuesday, January 1st, Easter Sunday, December 25th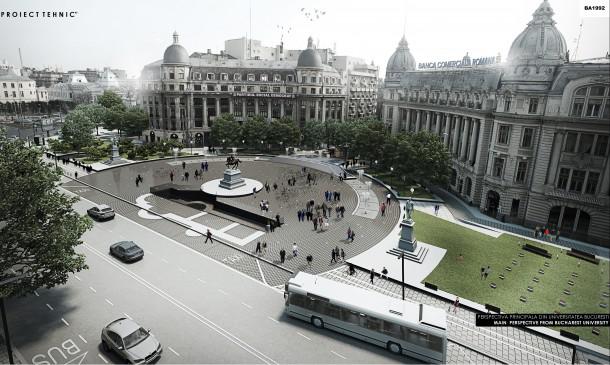 University Square is a symbolic place with a strained history. This is the place were the December 1989 revolution took place. Here the Miners'Action took also place in 1990.
In spite of all this area has also a remote history. One of the first buildings of this area was raised in the XVIth century.We refer to Sfantul Sava Monastery founded by Governer Andronache in the northern part of the Princely Court. In the next century,Constantin Cantacuzino founded the Princely School, an institution which has its premises inside the monastery. In time, the school developed and was moved to its own premises and the monastery was demolished. The University Square began to get its own outline during the period 1857-1869, when the University building was constructed.
Later on the boulevard Mihail Kogalniceanu appeared as the building required to be emphasized. The authorities removed any traces of the former monastery and showed an interest in street furnishing. This is the reason why in 1874, in the future University Square was placed one of the public monuments; the equestrian statue of Michael the Brave, realized by the sculptor Carrier Belleuse.
From the University one can reach any corner of the city. One can use the subway, or buses or trolley-buses. There is also an underground pedestrian passage, which was constructed at the same time with the subway. The University Square is the meeting point of everybody. On the stairs of the National Theatre of Bucharest, at the fountain behind the University or at "the horse's tail" (we mean the statue of Michael the Brave). These are reference points for those who want to meet their friends in town. From the university one can easily and rapidly reach the clubs or cafes of the Historic Centre. (10 minutes walk)